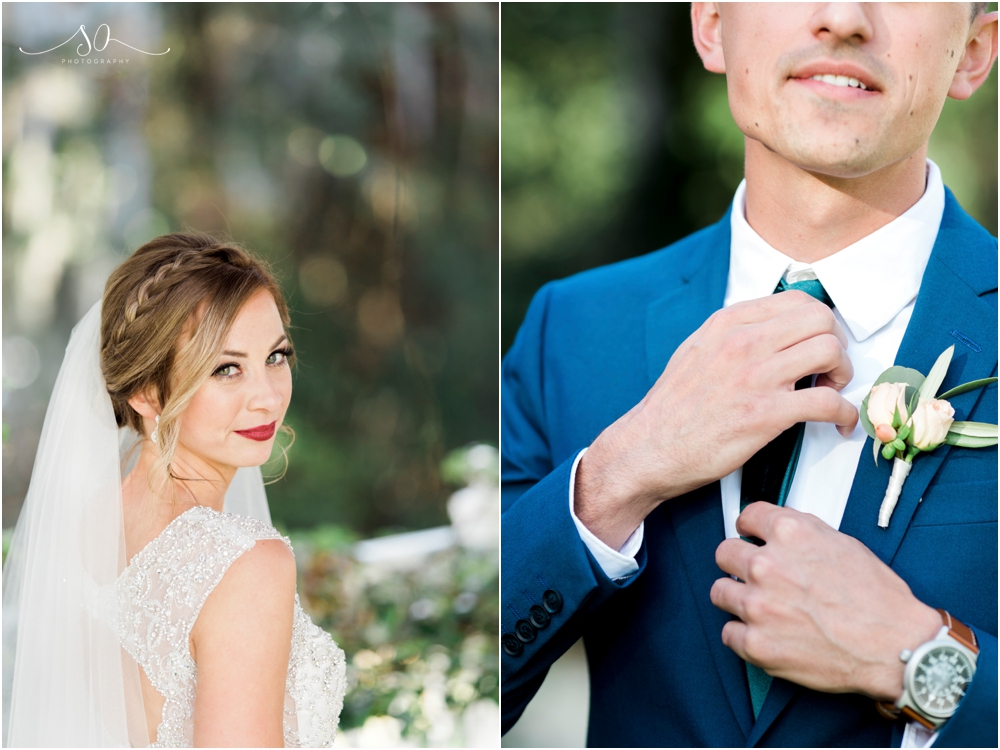 Morgan and Teddy were married on December 31st, in a beautiful New Year's Eve ceremony held on the rotunda of the Lake Mary Events Center.
Teddy and Morgan had gone to the same schools throughout their lives in Eustis, Florida, though they hadn't been particularly close growing up. Teddy was a year older than Morgan, and while they would see each other occasionally, it wasn't until they were 18 that they started dating (though Morgan did have a crush on him way back in elementary school). Morgan was a senior in high school, and Teddy was a freshman in college when they went to a mutual friend's party and ended up playing hide-and-seek together all night!
A month later, Teddy finally worked up the nerve to ask her on a date, and ever since then, they've done everything together—college, graduate programs at UCF for mental health counseling, and graduation! Although they both graduated with the same degrees, Teddy decided to pursue his dream of being in the Air Force and just graduated Officer Training School this past March!
On the day of the wedding, we were stunned by Morgan in her fitted, beaded allure bridal gown. Her veil was her "something borrowed" from Teddy's sister, and there were hints of pink, green, and gold throughout the little details that perfectly tied in with the Greek traditions they were honoring.
Teddy and his family are Greek Orthodox, and in a traditional wedding, olive leaves are worn by the bride and groom as crowns on their heads to symbolize the glory and honor being bestowed on them by God during the ceremony. While they didn't have the full traditional ceremony, they were able to incorporate this in a small way with olive leaves in Morgan's bouquet as well as in Teddy's boutonniere, which looked stunning with his fitted blue suit. (We also loved the socks that showed off their personalities!)
From there, it was off to the ceremony at the Lake Mary Events Center. The sun was pouring in through the windows to warm the room, but that was nothing compared to the glow they both had as Morgan walked down the aisle! They had opted not to do a first look, so the expressions on both of their faces when they saw each other for the first time were so pure and full of love.
We grabbed a few pictures after the ceremony with just the two of them, which gave them a chance to wind down a bit after all that excitement. They really loved the chance to just bask in the glow of their marriage, and it showed!
After cocktail hour and portraits on the grounds, the family enjoyed a sunset together before the party moved inside for the reception. The flower centerpieces at the table were in wood stump vases that Morgan's father made from a tree in his yard—what a beautiful, personal touch! The guests all danced the night away until, in the true spirit of New Year's Eve, it was time to send the new couple off with sparklers!
Morgan & Teddy, thank you so much for allowing us to be part of this amazing moment in your lives! This was the perfect way to spend New Year's Eve, and we loved it!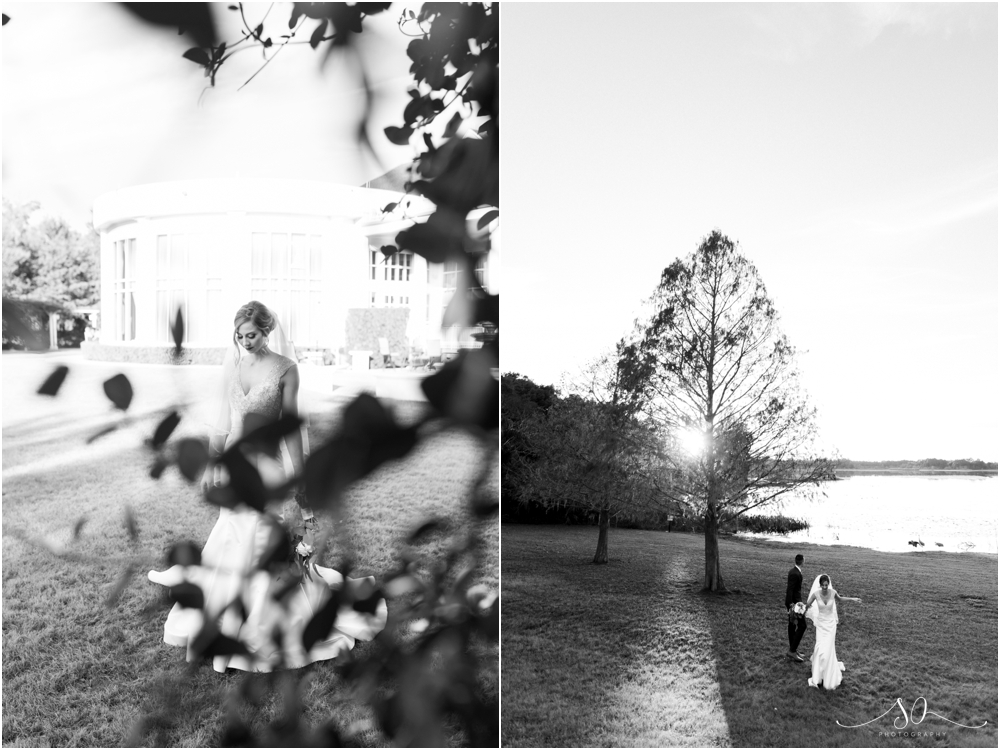 Vendors
Entertainment: Shut Down Production
Florist: Pixies and Petals
Hair and Makeup: City Bridal Hair & Make-Up
Catering: John Michael Events
Venue: Lake Mary Events Center
Dress Shop: Minerva's Bridal